The Friends of Suzanne Renaud and Bohuslav Reynek
For generations, Les Amis de Suzanne Renaud et Bohuslav Reynek have preserved manuscripts, printed matter, letters and photographs that are currently being inventoried. Over the last 30 years or so, French and Czech authors who are connoisseurs or specialists have carried out research and various studies on the work of Suzanne Renaud and Bohuslav Reynek (theses, lectures, papers at the Académie delphinale). Articles, reviews and speeches attest to the events that have taken place under the aegis of Romarin or other cultural organizations.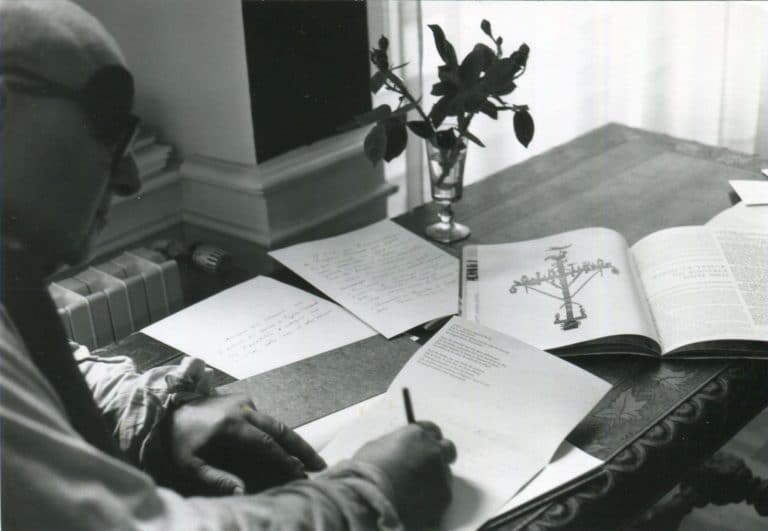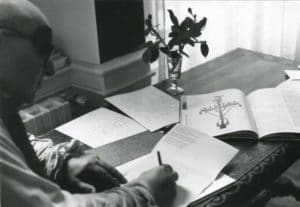 Pierre Dalloz, Maison Stendhal, Grenoble, 1985.
First artisan of the highlighting
of Renaud and Reynek's work.
Articles
Conferences
Speeches
Studies and Research
Articles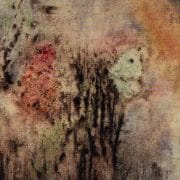 "Following these autumn butterflies, the reader does not just witness the metamorphosis of an autumnal landscape. The signs are revelatory: buckets, crimson, sacrifice and the lamb, blood and death are omnipresent […]
Read the article
Conferences
Speeches
Studies and Research