The Friends of Suzanne Renaud and Bohuslav Reynek
Romarin, a non-profit organisation founded in Grenoble in December 1993, preserves, promotes and calls attention to the poetry and graphic work of the Czech engraver Bohuslav Reynek and Suzanne Renaud, his Grenoble wife.
Romarin brings collectors and researchers together and fosters exchanges and study with all the people and institutions interested in the two artists' works.
In the framework of its main activity, publishing, Romarin has come out with:
• a two-volume critical edition of the complete poems of Suzanne Renaud;
• the online Catalogue raisonné of Bohuslav Reynek's graphic works.
Romarin also organises exhibitions, lectures and literary evenings with the participation of institutional partners.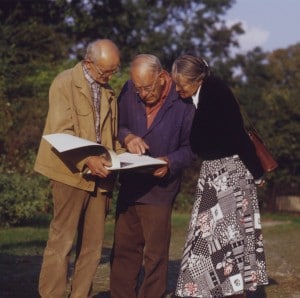 Petrkov is a haven
for mind things